10 Amazing Easy Crafts for Toddlers and Kids
Let us look at the 10 Amazing Easy Crafts for Toddlers and Kids. You may already know that kids love crafts and toys or you learnt it through the hard way likely that your kitchen table turns into a crafting mess, as your children are learning some important skills and life lessons. Smiles!
Sometimes, it feels like doing craft activities with your toddlers/kids fills you with horror, it is worth knowing that children can acquire a vast range of skills from art and craft sessions.
Some of the importance of crafting for kids is that their creativity is stoked, their fine motor skills are refined, confidence and problem-solving abilities are improved, and you get to spend some fun time together.
So pop on the plastic table cover, crack open the craft box, try and relax about the ensuing mess, and learn why crafting with kids is so worthwhile.
If you've ever handed a toddler some finger paint, a blank sheet of paper and watched him go wild, then you know the endless amount of fun crafts can bring. But art activities get little minds going in more ways than one.
As your toddler's tiny hands experiment with mixing colors and creating swirls on the page, he won't just be entertained he's also flexing important developmental skills, exploring his imagination and gaining a sense of independence by creating something of his very own.
Why arts and crafts are beneficial for toddlers
According to Christina Johns, M.D., a pediatrician and senior medical advisor for PM Pediatrics Urgent Care, toddler crafts benefit kids in ways big and small, starting with how they help refine both gross and fine motor coordination. Even if little ones aren't quite sure what they're making or are unable to follow all the steps without assistance, that's okay: They're still getting a lot more out of art projects than you might think.
"Working with their hands and practicing repetitive motions and activities also helps with focus and discipline," says Dr. Johns. For example, picking up objects helps refine their pincer grasp, she says.
Arts and crafts also give toddlers a sense of spatial orientation, a cognitive skill that can help with flexibility, dexterity and more. "Carrying supplies and cleaning up helps gross motor transferring skills," says Dr. Johns, adding that crafts also help young children make decisions and learn from their mistakes.
In other words: Encouraging any kind of creative play with toddler crafts can be beneficial, even if your little one isn't ready to do much yet. Just take things slow, and don't expect him to be making some elaborate paper mache masterpiece any time soon.
"Encourage your child to speak their mind and tell you, in their own words and way, what they are thinking and planning as they make decisions about arts and crafts which colors to use, what to put where, etc.," says Dr. Johns. "This encourages verbal development and sentence formation."
Perhaps most importantly, toddler crafts give little ones a sense of accomplishment that boosts their self-esteem.
"Gaining confidence and feeling good about oneself is important for children at this age," says Dr. Johns, "so patience, praise and a positive attitude go a long way in making these activities go well."
Here are 10 Amazing Easy Crafts for Toddlers and Kids we are going to be discussing about today:
1. Microwave Puffy Paint
Microwave Puffy Paint to kids is a TON of fun! Simply squeeze the easy 4-ingredient paint on to your paper and microwave your artwork for a few seconds to watch the paint puff up and grow right before your eyes! A fantastic way to combine art + science!
2. Colorful DIY Key Windchime
Turn old keys into a Colorful DIY Key Windchime for your yard or garden!
3. Airplane Clothespins Easy Crafts for Toddlers
These Airplane Clothespins are super easy to make, and they're super cute, too! All it takes is a clothespin, some craft foam, and glue!
4. Tissue Paper Streamer Rainbows
Tissue Paper Streamer Rainbows are always a huge hit with kids of all ages! Easy enough for toddlers, but cute enough that the big kids always want to make them, too!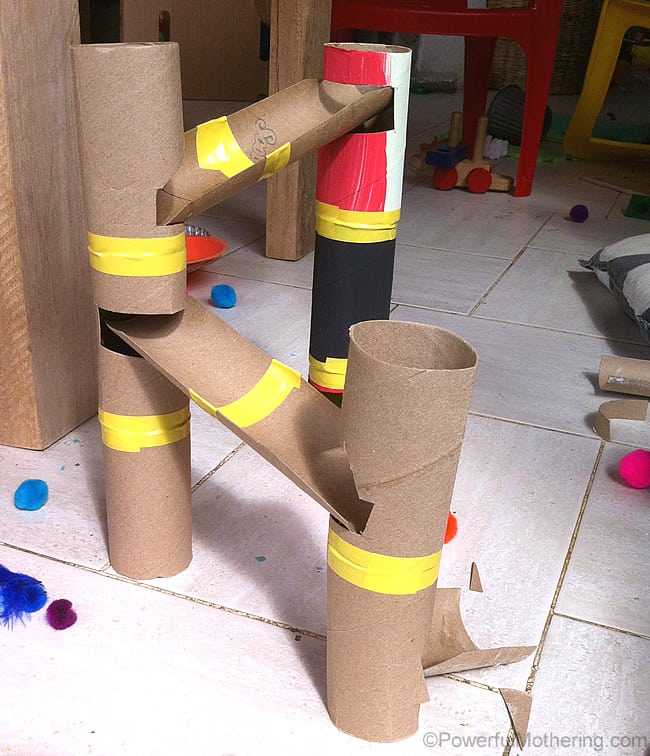 5. DIY Cardboard Marble Run
If you have glue/tape, scissors, and a stash of leftover tp and paper towel rolls, you can create your very own DIY Cardboard Marble Run – easy peasy, and SO much fun!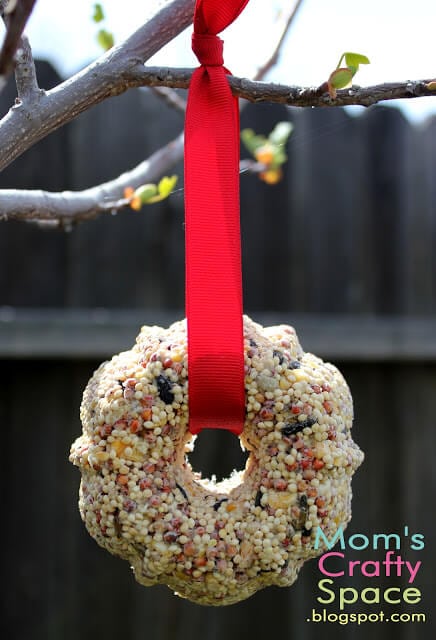 6. Bird Seed Ornaments
Bird Seed Ornaments are a fun easy kids craft that your feathered friends will also enjoy!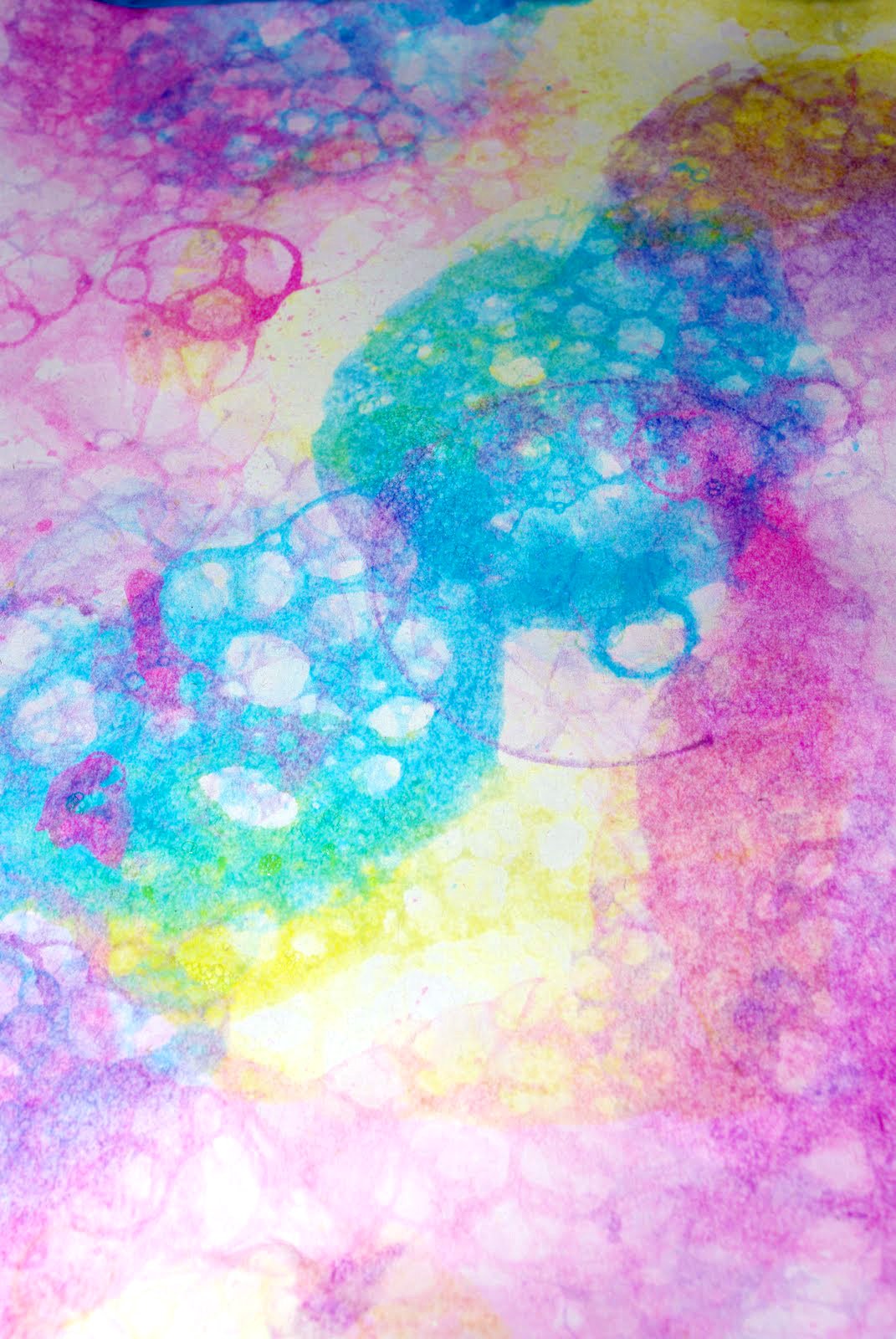 7. Bubble Painting Easy Crafts for Toddlers
Bubble Painting is a fun way to create art with your children! Easily craft your artwork into note cards, bookmarks, and more for fun homemade gift ideas!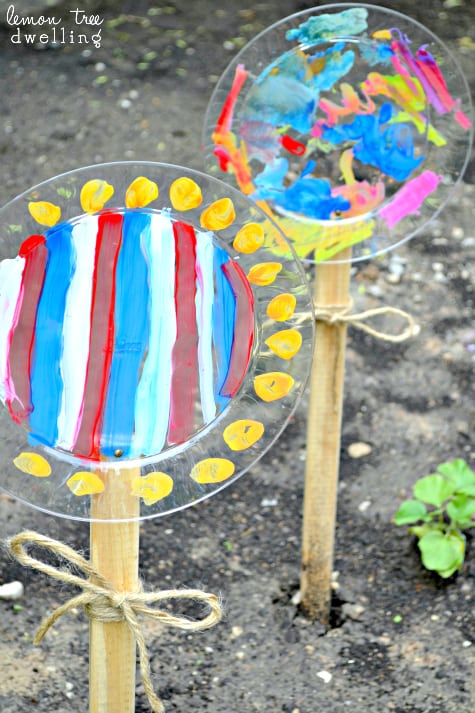 8. Garden Flowers Easy Crafts for Toddlers
Make these adorable Garden Flowers with clear plastic paints and acrylic paint!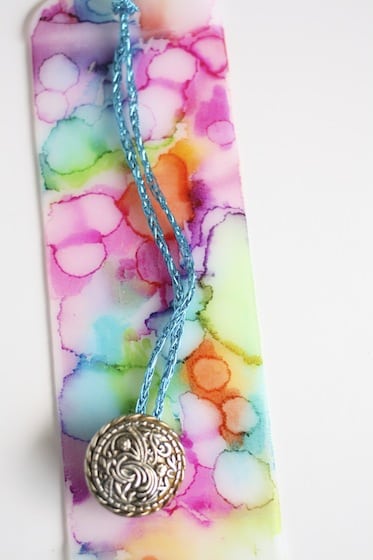 9. Tie Dye Sharpie Bookmarks
Tie Dye Sharpie Bookmarks are another fun kids craft that can also double as a sweet homemade gift idea!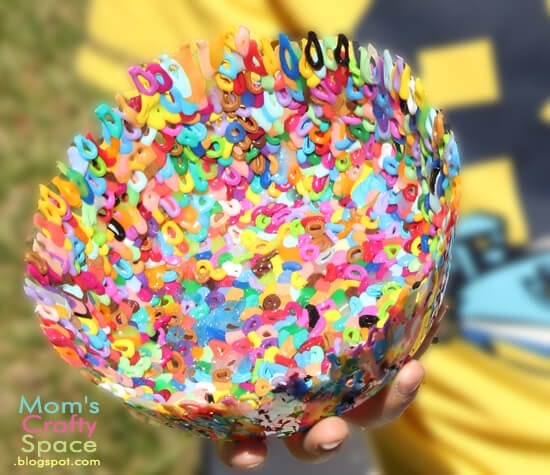 10. Perler Bead Bowls Easy Crafts for Toddlers
Perler Bead Bowls are not only a fun craft for kids to make, they are also a great way to organize your trinkets and treasures!
Have suggestions, experiences, questions or answers? Feel free to contribute using the comment box below.
Also don't forget to share this article with your loved ones if found useful enough as we cannot reach everyone at the same time.
Thank you!
Reference: https://www.happinessishomemade.net/quick-easy-kids-crafts-anyone-can-make/
Have you visited our Market Place Today? Follow this link to visit WorldMarketSite.com Market Place now to check out our affordable products & services that might interest you and solve your current needs at a very cheap price. You can also Advertise your Own Products & Services at the Market Place for Free by clicking on this link to Get Started!
Create a thread for all your related questions to get answers from other members and professionals in the field. Click here on the "Questions & Answers" Section to view or submit your Questions or Answers to previously asked related questions.