Complete Guide on How to Prepare Pineapple Coconut Rum Punch
Today let us look the Complete Guide on How to Prepare Pineapple Coconut Rum Punch.
First let us try to understand what a rum punch means before going into the production processes.
What is rum punch
Rum punch can be SO many things. If you've been anywhere tropical, you've probably heard of, or had, a rum runner. Rum is an extremely popular alcohol to use in punches. This version uses pineapple coconut juice, lime juice, golden rum, and ginger ale to add some bubbles!
How to make rum punch for a party
This recipe as written is for 2 drinks, but let's face it, this drink is perfect to share with your friends and family! Here's how to alter it for a party:
Figure out how many people are coming to your party and adjust the servings — For example if you're having 8 people at your party, you'll need to quadruple this recipe.
Fill up a pitcher — to the pitcher, add rum, pineapple coconut juice and lime juice. Stir and chill.
Pour into ice-filled glasses — divide the pitcher contents equally among the glasses.
Top it off — Top off the glasses with a splash of ginger ale.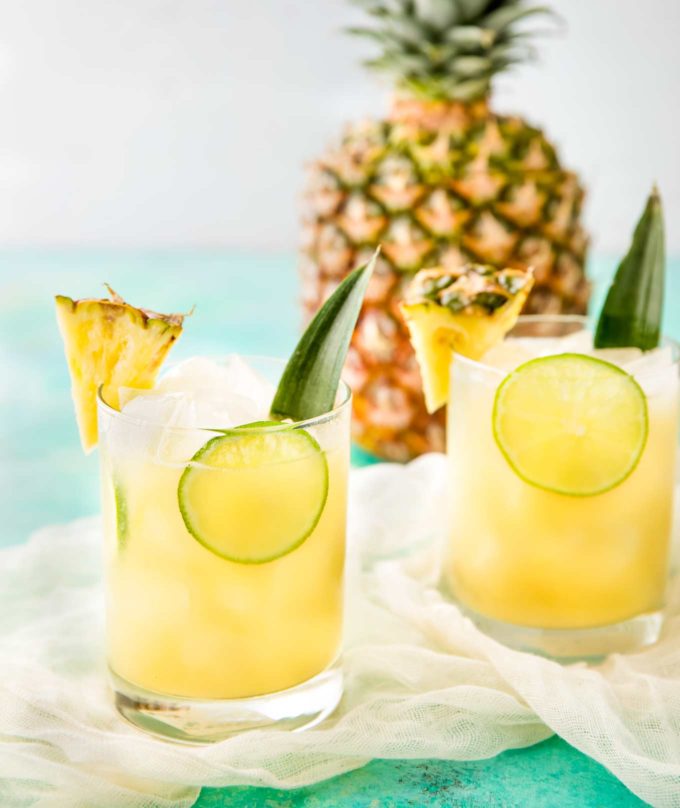 Ingredients
2/3 cup pineapple coconut juice
1/4 cup gold rum
3 Tbsp lime juice
1/3 cup ginger ale , divided
Instructions
Add pineapple coconut juice, rum and lime juice to a small pitcher. Stir and chill.
Fill 2 glasses with ice cubes. Pour half the pitcher mixture into each glass and top each glass off with half of the ginger ale.
Garnish with pineapple wedges, a slice of lime, and a pineapple leaf.
Read Also: How to Make Coconut Cocktail
Notes
For a sweeter version, add in 2-3 Tbsp of simple syrup or agave nectar per serving.
Can Rum Punch be made ahead of time
Absolutely!! Usually cocktails like this are even better after they've chilled for a few hours. Since this cocktail gets topped off with ginger ale, you'll want to wait for that to be added right before serving.
Mix up the pineapple coconut juice, rum, and lime juice and chill for a few hours up to a couple days ahead of time. Before serving, give it a stir, then pour into glasses and top with ginger ale!
Have you visited our Market Place Today? Follow this link to visit WorldMarketSite.com Market Place now to check out our affordable products & services that might interest you and solve your current needs at a very cheap price. You can also Advertise your Own Products & Services at the Market Place for Free by clicking on this link to Get Started!